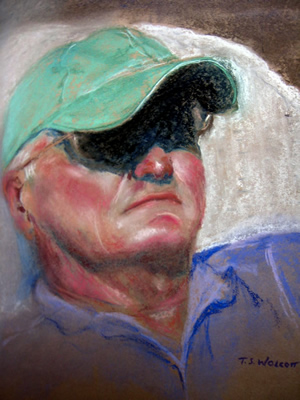 Daly Walker grew up in Winchester, Indiana. He received a B.A. from Ohio Wesleyan University and an M.D. from Indiana University. He served his surgery residency at the University of Wisconsin. He is a fellow in the American College of Surgery.
For 35 years, he practiced general surgery in Columbus, Indiana. He has three daughters: Beth, Sarah, and Katie. He was a battalion surgeon with the army in Vietnam where he received a Bronze Star.
He studied creative writing at Indiana University and the University of Louisville. His stories and essays have appeared in numerous literary publications, including The Atlantic Monthly, The Sewanee Review, The Louisville Review , The Sycamore Review, The Saturday Evening Post, Lifelines: Dartmouth Medical School's Literary Journal, Hospital Drive: University of Virginia Medical School's Literary Review, Hektoen International: A Journal of Medical Humanities, Columbia University's Intima: A Journal of Narrative Medicine, The Southampton Review. His fiction has been anthologized in Faith Stories, edited by Michael Curtis, Story Matters, Not Like the Rest of Us — An Anthology of Contemporary Indiana Writer, and the Bedford Introduction to Literature.
Daly's work has been short listed for Best American Short Stories and an O'Henry Award. It was nominated for a Pushcart Prize and was a finalist in The Best American Magazine Writing. Now retired from medicine, he divides his time between Quechee, Vermont, and Boca Grande, Florida.
He teaches a Fiction Writer's Workshop at Dartmouth College in the Osher Institute. He serves on the editorial board and is a fiction editor of Columbia University's "Intima: A Journal of Narrative Medicine."
Click Here for Interviews with Daly Walker